Long Tephra Necklace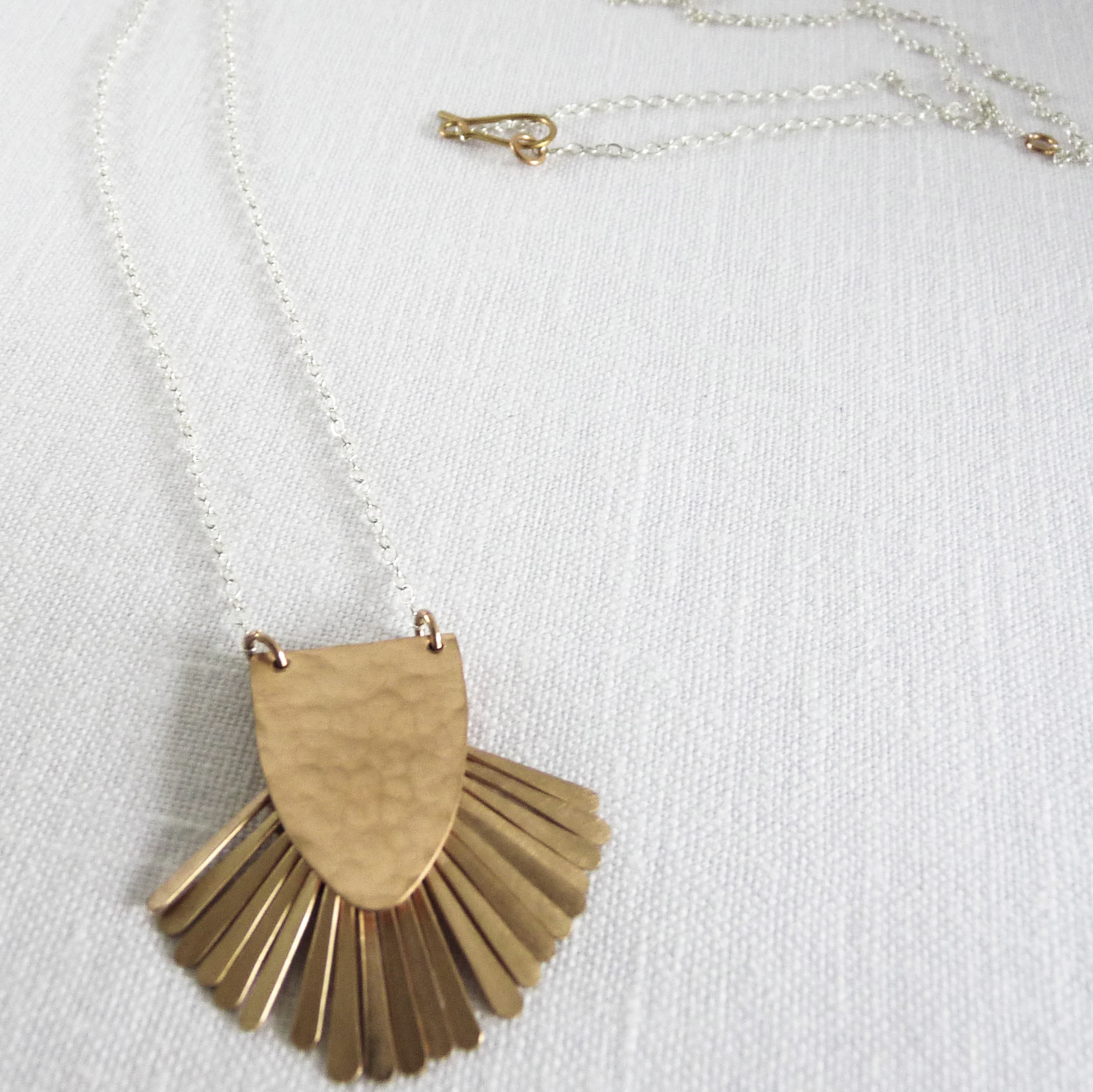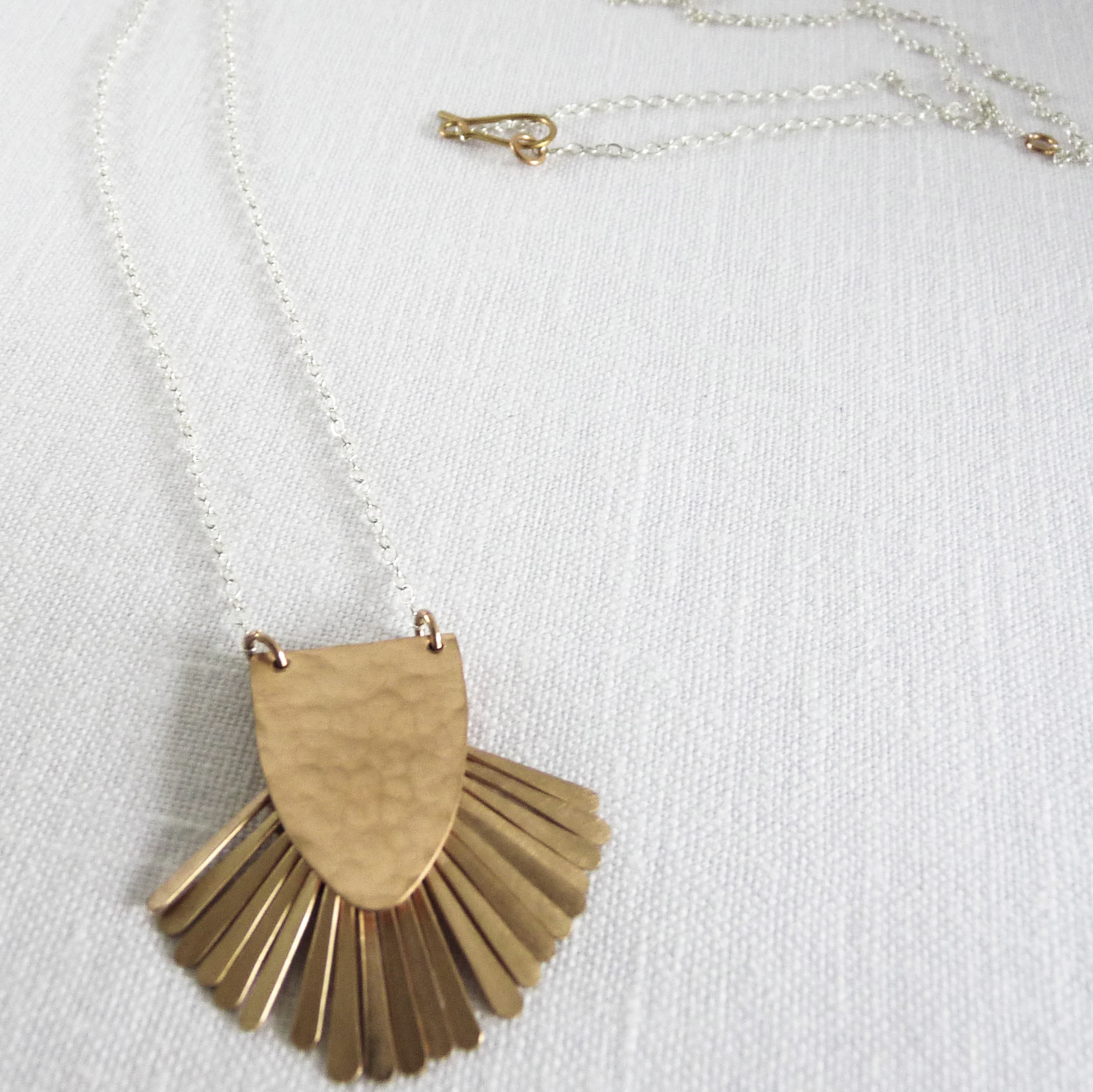 Long Tephra Necklace
This stunning necklace has golden fringe that sparkles and moves freely behind an elegant textured bronze arch pendant. Tephra necklace is hand formed with hammered details. Reflective chain is made from sterling silver with a handmade clasp. Tephra necklace can be made with you choice of a bright silver chain or a dark oxidized silver chain.
Rift Necklace is stunning with a reflective bronze arch with moving fringe behind it. Pendant is hand formed and hammered and hangs from a long reflective sterling silver chain.
Measurements:
32" long and can be worn at 29" as well
Pendant is 1 3/8" long including fringe
Chain:
Necklace available with bright sterling silver chain or dark oxidized chain.
All jewelry is made to order